Visit Space Care Interiors Online
For more information, you can contact us by phone, or by email.
E-mail Space Care Interiors
248.541.9060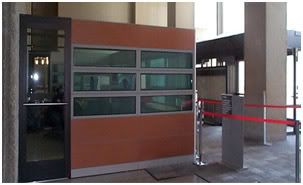 ---
Our solution to the need for security in public spaces begins with standard commercial furnishings.
The design options are extensive and offer flexibility in layout and function as well as aesthetics.
Each station is custom fit to the facility offering you maximum control over the environment.
Installation can occur with minimal down time, typically less then a single shift and in most cases you can continue to process traffic during assembly.